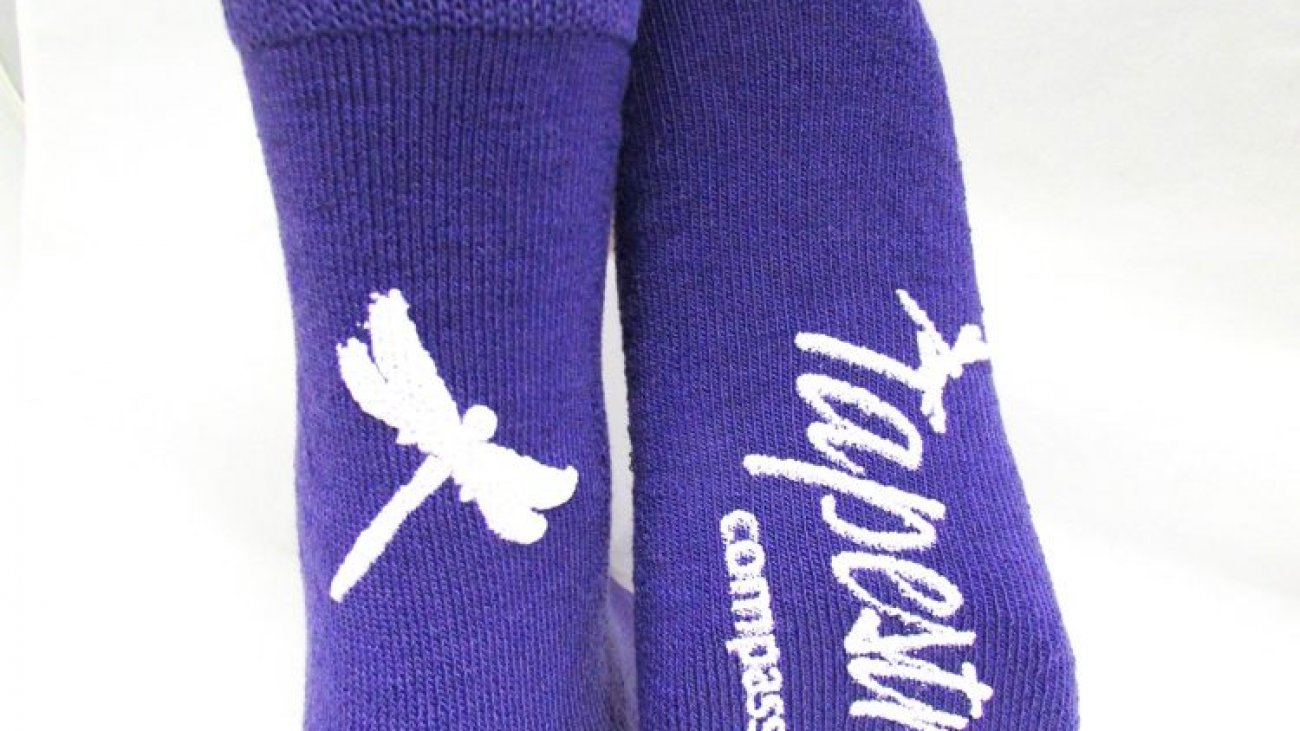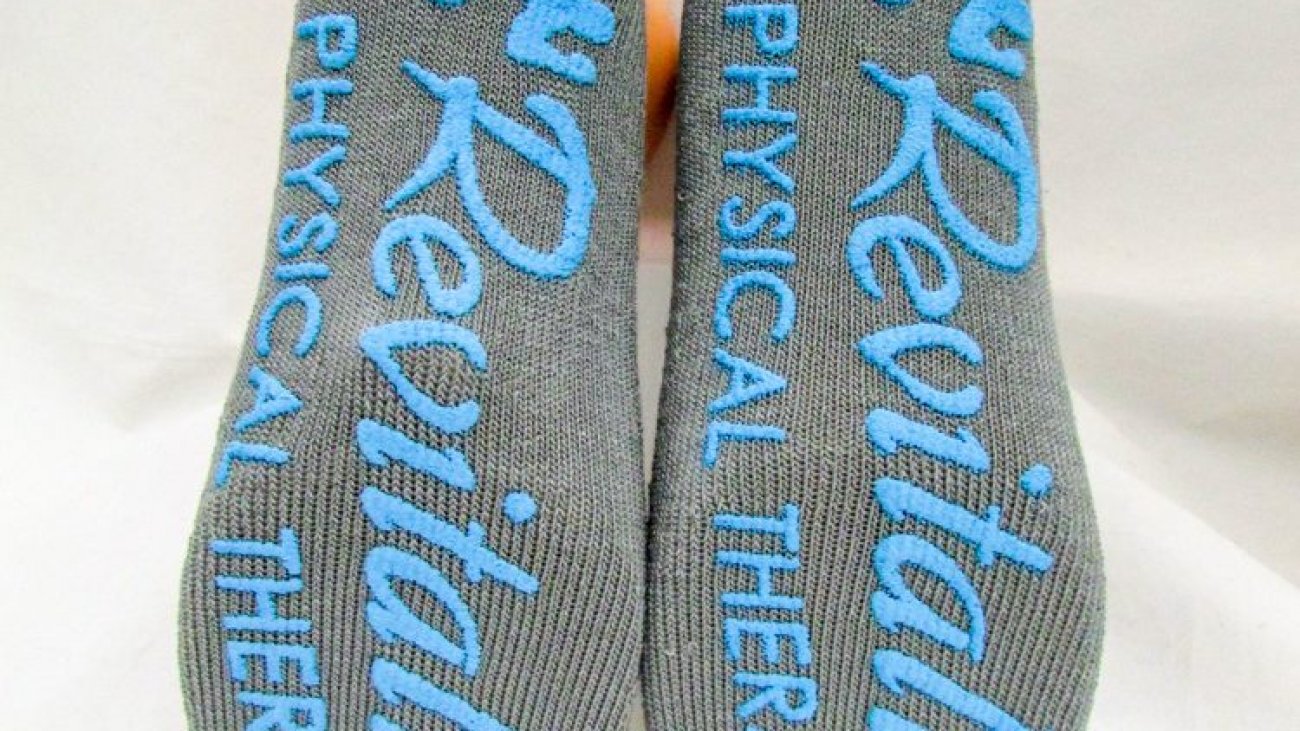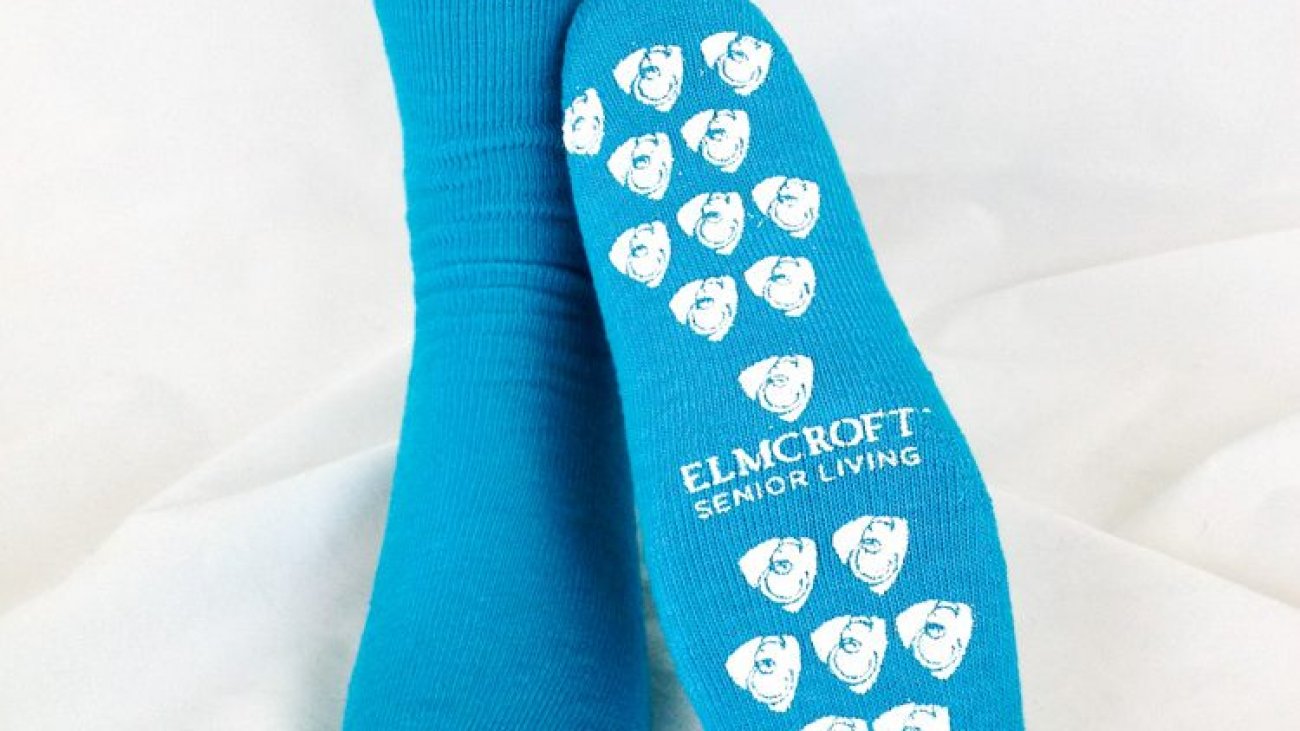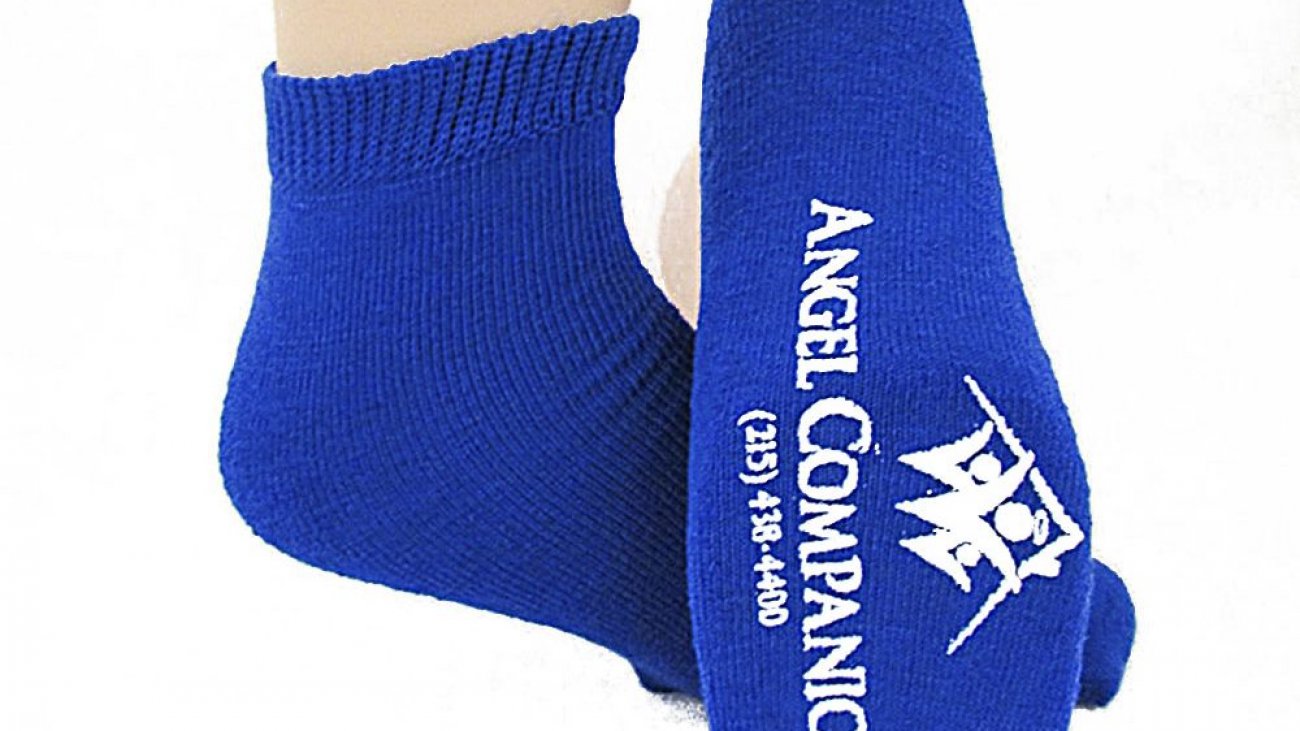 Custom Printed Footwear
Reinforce corporate branding while providing patient safety and security with customized slipper socks. Pillow Paws Slipper Socks are available in two styles: MedTreds mid-calf length and TredMates ankle length.
Choose from a variety of sock and ink colors to create a custom message.
Custom socks must be ordered in quantities of 48 pairs per case.
View ankle length sock colors here and mid-calf length sock colors here.
Call 1-800-367-1074 ext. 129 for ordering details.
Komfort Kuff™ – Standard on all Terries
The Komfort Kuff is a standard feature of all Pillow Paws Slipper Socks and is significantly less restrictive than cuffs on other brands of patient footwear. The Komfort Kuff reduces instances of bruising and decreased blood flow around the cuff of the sock and enhances patient comfort.